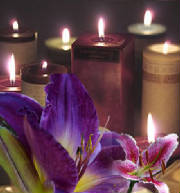 We invite you to our tranquil and comforting space where we focus on better health, beauty and relaxation.

Services and Treatments include:

MASSAGE THERAPY: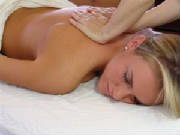 Swedish massage:
Traditional stress relieving massage that will put you in a state of relaxation with its long, gliding strokes, gentle kneading and pressure point techniques.
Rate is $90 pr hr.

Reiki Massage: A Swedish-style massage with Reiki energy healing incorporated, chakra healing & Balancing. $120

Holistic Energy massage:
A combination of therapeutic massage, trigger point therapy, energy healing, chakra clearing, sound healing.
Great for general relaxation and well being and for improving your natural healing process. Rate is $120 pr hr

Deep tissue massage:
uses firm pressure to relieve trigger points, deep muscular tensions. It will also improve your mobility and well being and reduce pain. $120 pr hr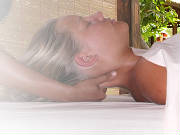 Medical massage:
focuses on the area of pain or discomfort such as neck, back, abdomen. Will improve healing, range of motion and organ functions
CARPAL TUNNEL RECOVERY
SCIATICA TREATMENT
BACK, NECK, SHOULDER PROBLEMS
TMJ
TENSION HEADACHES, ...
Wonderful ESALEN-STYLE MASSAGE- Very relaxing and nurturing undraped massage with long delightful strokes, may incorporate deep tissue as needed. Rate is $120-160 pr hr.
EXOTIC TAHITIAN MASSAGE- invigorating though Relaxing lomi-lomi style
.
This deeply toning delightful therapy, with its generous use of hand palms, lower arms , will leave you with a sensation of wellness and renewed energy. Rate is $120-160 pr hr
PROSTATE therapy & massage for men with prostate enlargement or chronic prostatitis.
This is incorporated in a delightful full body tantric massage and/or energy therapy session, nutritional counseling.
The beneficial effects are usually felt right after the first session.
I have helped many patients with chronic prostatitis with a combination of massage and other techniques.
Delightful Therapeutic TANTRIC-style Massage: perfect for men with sexual dysfunctions and prostate problems and for women who have body image and low self-esteem issues due to past abuse, or just for deep sensual relaxation which opens your chakras and Kundalini energy. Rate starts at $120-160 pr hr and you may schedule 60, 90 or 120 min (various options, advanced sessions and retraining available as well as cuddling).
Also offered,
Special Exciting
and out-of-this-world
Magical
Tantric
Goddess Jacuzzi Bath Ceremony
with powerful energy cleansing, loving divine energies, starts in Jaccuzzi and followed by massage, $250 pr hr
(best is at least 90 min)
SHOWER, MASSAGE, CUDDLING SESSSIONS especially for those who need serious comforting but also very relaxing and fun
REJUVENATING TAOIST MASSAGE: works on energy: chakras and meridians to restore balance, rejuvenate your energy and organs, and more.
NURU Japanese massage, 250 (conditions apply)

Your session can be customized to your needs, and can be enhanced by
REIKI,
hypnotherapy,
intuitive readings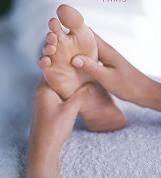 Reflexology:
Foot massage using pressure point techniques that re-establishe the body's energy flow, relieves pain and improves organ functions.Craniosacral Therapy:
This therapy uses light pressure and gentle touch to alleviate soft tissue restrictions from the skull and brain to the sacrum. Benefits include pain relief, increased focus and memory, reduced muscular stiffness and tension, improved range of motion, and more. The whole body benefits from this therapy!
PLEASE FEEL FREE CALL OR TEXT ME AT 856 649 8784 TO SCHEDULE YOUR SESSION.
tantric massage in nj, best tantric massage, goddess tantric sessions, jacuzzi tantric goddess, tantric goddess workship, Esalen style sensual massage, lomi lomi, hypnomassage, distant healing, natural therapies for prostate, prostate massage, g-spot, lingham, past life regression, cuddling, b2b massage, shower massage sessions, erotic goddess sessions, nuru b2b, taoist sexual massage, VIP sensual massage, VIP Tantric Jacuzzi sessions, G-spot massage, best stress management , nude massage, body to body massage, cuddling Tantra, magical VIP massage, Tantric sex magic